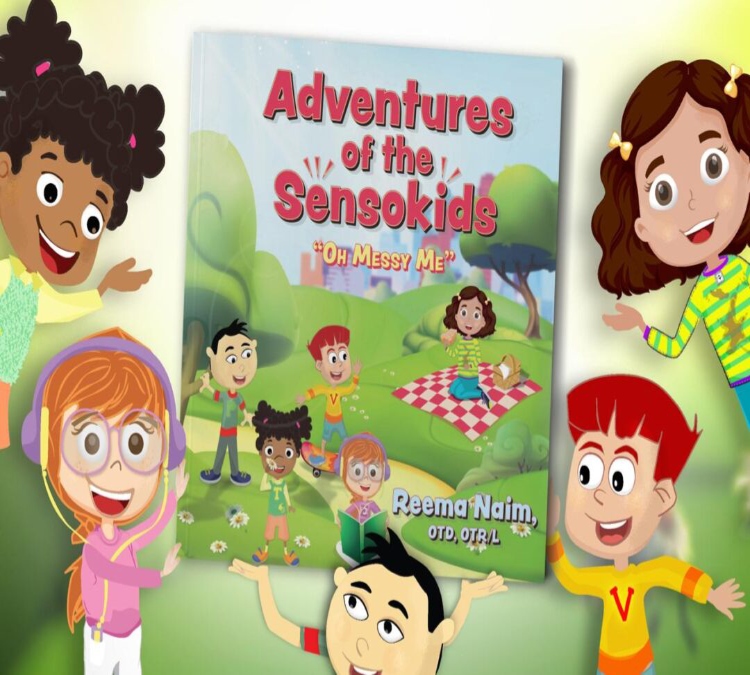 THE ADVENTURES OF THE SENSOKIDS BOOK SERIES
WHY IS UNDERSTANDING OUR SENSES SO IMPORTANT?
We rely on our senses to operate and navigate this world. Every movement and every activity engages our senses by telling us a little more about the environment. The sense of smell develops in utero, newborns visually track and infants learn to feel textures in food using their hands as they reach for things. Later down the line they learn to write, navigate the playground and perform activities of daily living. Our senses enable us to DO THESE IMPORTANT THINGS, therefore it is important that we understand them fully.
WE HAVE SEVEN SENSES??
Did you know that we actually have SEVEN senses? The five senses that are usually discussed are touch, taste, smell, vision and hearing but there are two others that are rarely spoken about and often misunderstood. Proprioception and the vestibular systems are two very important senses when it comes to movement, balance and muscle activity. These senses help us stay upright, balanced, perform bilateral movement and coordinate our bodies to navigate new activities, sports and the playground.
DR. NAIM, OTD, OTR/L'S VISION:
As a pediatric occupational therapist with an expertise in sensory integration, Dr Naim, OTD, OTR/L noticed that most of her clients who had children with sensory processing disorders, Autism or developmental delays were completely unaware of how the seven senses affected these developmental concerns. This finding inspired her to create the Sensokids and educate families, teachers and children about the senses.
ADVENTURES OF THE SENSOKIDS SERIES:
The Adventures of the Sensokids is a series of books focused on exploring our sensory powers. Each of the Sensokids represent different sensory systems and they combine their sensory powers to help children explore their senses.
The books introduce new characters who are struggling with a specific sensory concern. Each new character turns to the Sensokids for help as they implement therapy based activities in playground and play settings. These activities/intervention strategies are designed to help the main characters navigate their sensory concerns.
At the end of each book there is a parent/teacher education page that explains WHAT the characters concerns were and a HOW the activities presented were helpful.
The first book of the series is "Oh Messy Me" and is based around concerns with the sense of TOUCH.
WHERE CAN I GET MY COPY?LIMITED Promotional Pre-Order signed copies are still available on www.thesensokids.com